Propagandas are used as influencing people's opinions and beliefs. Most propagandas are political, designed to mislead the common masses. Some of our commonly held believes is also a result of propaganda. Let's look at 10 common beliefs that are the result of propaganda.
10. Your salary is private information and should never be shared.
It's against the law of a company to reveal or share your income information. They can even punish you for this. It is done by companies so that they can keep the wages low. The same companies share your information with each other so that they can keep the salaries of their employees minimum.
9. Carrots improve your Eyesight
UK ministry started this propaganda attributing RAF pilot's ability to gun down German planes at nighttimes to their eating carrots to make their eyesight sharp. This propaganda was started to encourage people to start eating more locally grown carrots during war rationing. It is still believed to this date.
8. McDonald's coffee lawsuit was frivolous
McDonald's coffee lawsuit was legitimate, women asked for reimbursement and they ignored, so she took this to court. The judge then ruled out the case against McDonalds and she was paid. Then McDonalds started this propaganda to diminish the lawsuit to make it sound a joke. Initially she was awarded $2.8 but then got $600k, her granddaughter told that this whole propaganda people blaming her, diminished the quality of her life and she was living in depression in her last days.
7. Napoleon was very short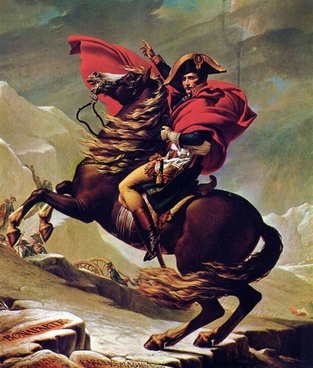 It is widely believed that Napolean was very short but he was actually a pretty average-sized man for that time. The difference came from dissimilarity between French and English measurement systems. He was always seen with his imperial guards, who were taller than him. This created the perception that Napoleon was very short.
6. Korean fear of "Fan death"
It is widely held belief in South Korea that sleeping in a running a fan in a closed room will cost you a life. This "fan death" penetrated when South Korea was a poor country so for saving more money on the electricity bill, parents would tell their kids that sleeping with the fan on can cost you a death. This misinformation fueled again when a man died because of carbon monoxide inside his room, journalists started touting fan as a cause of death. Many older people still believe it to this date.
5. Traditional Chinese Medicine
In the 1950s China was facing widespread poverty so the communist party of china had to address the needs of healthcare of the billion of people but they didn't have money for infrastructure at that time. So they published a book composed of folk remedies and ancient Chinese medicine. The government started propaganda that traditional Chinese medicines were thousands of year old and was more effective than western medicine.
4. Diet rich fat will cause you to become fat and unhealthy
That a diet full of fat will make you fat and unhealthy. Newer studies are showing that fat is healthy for you than carbs and sugar which are more unhealthy. We should stay away from this mentality that "this is good" or "this is bad". We need a little of anything so that our diet always contains a balanced diet.
3. Orange juice is a part of a balanced breakfast
In world war 2 oranges were needed to avoid scurvy on the front line but when world war 2 ended there was no demand for oranges, therefore, oranges were no longer needed for war, the group of orange farmers came together and planned a massive marketing campaign to mind wash the American people to believe orange juice is a most important part of breakfast.
2. All GMOs causes cancer
GMOs are genetically modified organisms developed in a lab using genetic engineering. They allow some companies to develop corn that doesn't need to be sprayed with carcinogenic pesticides. The problem arises when certain GMOs are used to make corn resistant to pesticides so that they can spray more pesticides but Organic food companies want to make you believe is that all GMOs are harmful to your health.
1. Dangers of "nuclear power"
Oil companies and energy industries lobbied and spread lies because nuclear energy is environmentally friendly. And fuel can be made on a large scale thus it would wreak havoc on other sources of energy and lower profits for all to the point they are out of business. The whole belief that nuclear energy is dangerous is propaganda against nuclear power. And for some important news you may have missed, check out these 10 Important news that are being ignored because of COVID-19